Gain Peace of Mind with Proper Instruction!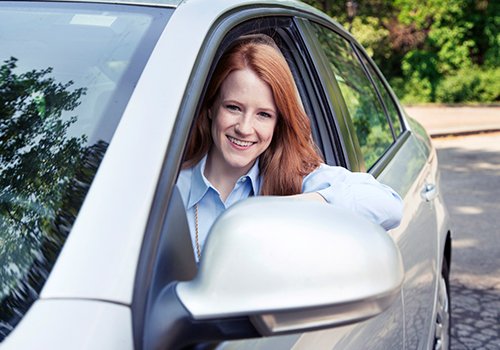 We're excited to cater to all you're driving needs and help you register for the best class that suits your needs. Our instructors are quite flexible with their schedule and eager to accommodate you. Come take a class with us in the afternoon, evening, and the weekend. We know how essential it is to have an open schedule so you can come in for the appropriate driving lessons should your schedule allow it.
---
Experienced, Affordable, Customized Driving Courses
We have a variety of different driving classes for you to choose from. It's always a good idea to stay up to date on the latest traffic laws and regulation as well as give yourself a chance to practice and prune your driving abilities. Be the best, safest, and prepared driver you can be with the assistance of our driving courses. Our team of instructors is eager and willing to help you be safe on the road.
We can help you become a successful driver! Give us a call at 301-577-8000 for a free consultation.
Become a Knowledgeable, Prepared Driver
It's essential to keep many factors in mind while on the road. Don't get behind the wheel if you're tired or not feeling your best. Don't jeopardize your or others safety when things are questionable. Always make sure you're adjusting your mirrors and customizing the car to make you as comfortable as you can be. Always keep safety in mind and take precautions when in neighborhoods you're unfamiliar. Our team of instructors at SP Driving Academy can offer you a wealth of information so you can be safe and prepared for your next journey.
Driver Improvement Program (DIP)
The Driver Improvement Program (DIP) is a 4-8 hour instructional program intended to provide driver rehabilitation for those who are assigned to the program. An individual may have been assigned to the driver improvement program for one of the following reasons:
You were referred by a District Court Judge;

You were referred by an Administrative Law Judge (ALJ) in the Office of Administrative Hearings (OAH);

You accumulated 5, 6, or 7 points on your driving record;

You were convicted or granted probation before judgment for a moving violation while holding a provisional driver's license.

If a judge has decided that you must attend DIP, you will receive a letter from the MVA approximately 4-6 weeks after your hearing date.